Property Search
Bargain Properties
Featured Properties
Bank Owned Properties
Spain Assured, The Bargain Property Specialists in Almería, Spain
Welcome to Spain Assured, the leading Estate Agency Specializing in Bargain Property Sales in Almeria, Spain. We constantly strive to improve our services and are always looking for new challenges to source and acquire the best property product Almeria has to offer for the best possible market prices. As a company, we are more proactive than most and can guide you in a professional and personal manner insuring your Spanish property purchase is as simple and as stress-free as possible. Due to being a proactive organisation, we have access to many property products that are not listed on our website but are accessible to us. These properties can be made available to you by simply emailing us a brief description of your desired property product and budget. We will then reply by sending you a list of property options for your consideration which we feel fulfil your criteria, we can then go from there and work with you as a team to find you that special Spanish property at an affordable, and in most cases bargain price.
TESTIMONIALS. We pride ourselves on our customer care, please click here to review what our clients say about us and our services.
WHAT YOU NEED TO KNOW before committing to a Property Purchase & Local Solicitors in our area of Almeria. You can find other helpful information in the link on top of this page under " area information",
AIRPORTS which serve the area. more info Flight Search Engine more info Shuttle Service Information from Almeria | Corvera/Murcia | Alicante more info Costa Almeria boasts 200 kilometres of relatively unspoiled, natural coastline. Its crystal-clear waters and numerous nature reserves make this area extremely popular with Spaniards and Northern Europeans alike. The towns and villages that line this coastline are a mixture of well-known tourist destinations and exclusive hideaways such as Agua Amarga. The more known coastal resorts include Mojacar, Roquetas de Mar, Vera Paya and Almerimar line the coastline of this Andalucia province which averages an annual 3,000 hours of sunshine.
Leaving the EU. Find out what this means for you. Official information for UK nationals moving to or living in Spain, including guidance on residency, healthcare, passports, and the Withdrawal Agreement.
Languages Spoken
Golf Properties
Weather in Mojácar
Currently:
Humidity:
Wind: km/h
% Chance of Rain
1st November
Humidity: %
Wind: km/h
% Chance of Rain
2nd November
Humidity: %
Wind: km/h
% Chance of Rain
3rd November
Humidity: %
Wind: km/h
% Chance of Rain
The weather is provided by
Wunderground.com
and last updated at 1:00am on Thursday 1st of January, 1970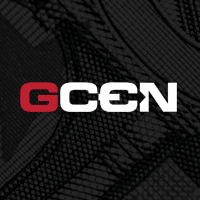 Property Alerts
Let us do the hard work for you.
Sign up to our Property Alerts and we will send you properties that match your budget and criteria.
Sign up