Property Search
Bargain Properties
Featured Properties
VAL34V: Villa in Valle del Este
3 Bedrooms
4 Bathrooms
Private Pool
Video Tour Available
Bank Owned Properties
Welcome to Spain Assured, Property Sales, Almería, Spain
SPAIN ASSURED | ALMERIA PROPERTY SALES. Find your ideal Spanish property for sale in Costa Almeria with us. Spain Assured (Estate Agents) offer a proactive service for clients looking to buy coastal, or inland properties for sale in the Costa de Almeria, Andalucia. Whether you are looking to retire to Spain, thinking of buying a holiday home or you are simply looking for a good future overseas investment, Spain Assured can help you achieve all with our wide range of truly affordable and outstanding bargain property for sale in Costa Almeria. We also offer a full and comprehensive after sale support package and guarantee complete satisfaction once the purchasing process is complete and you take possession of your new Spanish dream home.
BANK PROPERTY SALES. Bank Assisted | Bank Repossessions | Court Awarded. Bank Property for sale in all areas of Almeria offering affordable Spanish property at discounted prices. If you would like to receive our regular bulletin of distressed bargain properties for sale in Almeria directly into your email box please sign up here. You can also like our dedicated Bank Owned Property Facebook page for updates on new bank property for sale being offered by the banks. Alternatively, follow us on our primary Facebook page for future listings.
ESTATE AGENTS & BANK BROKERS. Spain Assured cover all areas in the province of Almeria, Andalusia and offer many affordable and bargain properties of all types to our clients. If you are looking for a particular property and do not find it listed on our website, please let us know and we will do our very best to find that perfect home for you using our vast network of collaborators.
TESTIMONIALS. We pride ourselves on our customer care, please click here to review what our clients say about us and our service.
WHAT YOU NEED TO KNOW before committing to a property purchase in Almeria. You can find other helpful information in the link on top of this page under " area information",
Costa Almeria boasts 200 kilometres of relatively unspoilt, natural coastline. Its crystal clear waters and numerous nature reserves make this area extremely popular with Spaniards and Northern Europeans alike. The towns and villages that line this coastline are a mixture of well known tourist destinations and exclusive hideaways such as Agua Amarga. The more known coastal resorts include Mojacar, Roquetas de Mar, Vera Paya and Almerimar line the coastline of this Andalucia province which averages an annual 3,000 hours of sunshine.
Golf Properties
Weather in Mojácar
Currently: Partly Cloudy
8.2°C
High: 16°C Low: 7°C
Humidity: 77%
Wind: 6.1km/h West
0% Chance of Rain
Friday 18th January
Partly Cloudy
High: 15°C Low: 7°C
Humidity: 65%
Wind: 13km/h WSW
0% Chance of Rain
Saturday 19th January
Mostly Cloudy
High: 16°C Low: 9°C
Humidity: 57%
Wind: 14km/h WSW
0% Chance of Rain
Sunday 20th January
Partly Cloudy
High: 18°C Low: 9°C
Humidity: 62%
Wind: 13km/h NW
20% Chance of Rain
The weather is provided by
Wunderground.com
and last updated at 8:07am on Thursday 17th of January, 2019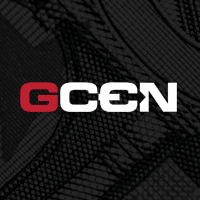 Property Alerts
Let us do the hard work for you.
Sign up to our Property Alerts and we will send you properties that match your budget and criteria.
Sign up